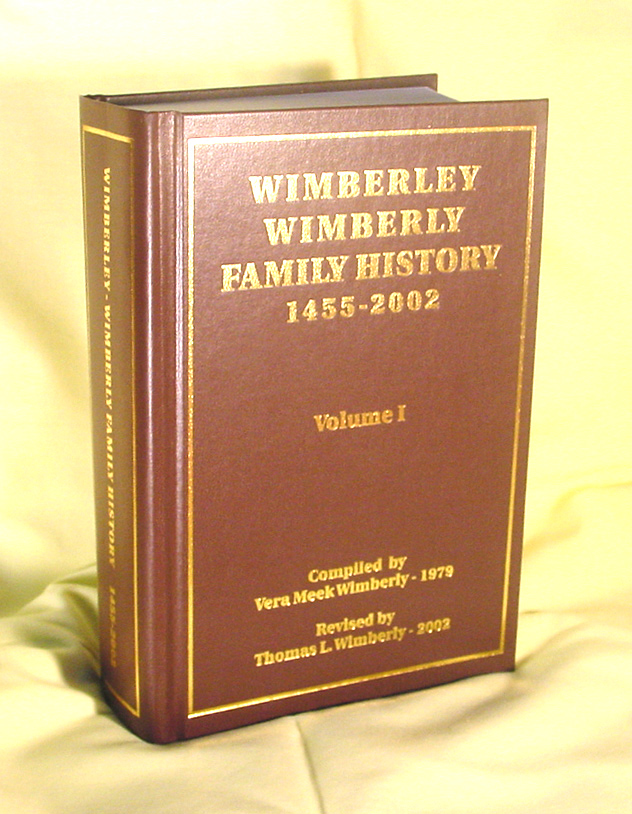 A reprint of the original book which is available in hard bound cover or a e-book CD-ROM. This 6" x 9" valuable family heirloom has three chapters dedicated to the early Wimberley family history dating back to 1455 in England. 864 pages. All pictures have been preserved and new ones added. New Adobe Bookman font & format. Indexed.Now on sale.Regularly $85.00.
WFH Volume I
NOW AVAILABLE!
Place your order!
The WFH book, originally published by Vera Meek Wimberly in 1979, has been reprinted with additions and corrections and is now available for immediate shipping!
This new version is a re-print of the original book but has a new cover, title, illustrations, format, corrections, additions, and main body type.
The book has being converted into digital type and future revisions will be considered if there is enough interest from the genealogy community. Other volumes featuring other branches of the family will be available in the near future.
On Sale!
$35
Limited Time Only!
Plus handling & Shipping Charges