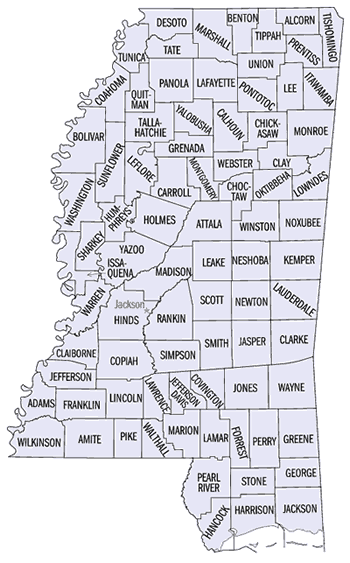 First explored for Spain by Hernando DeSoto, who discovered the Mississippi River in1540, the region was later claimed by France. In 1699, a French group under Sieur d'Iberville established the first permanent settlement near present-day Ocean Springs.

Great Britian took over the area in 1763 after the French and Indian War, ceding it to the U.S. in 1783 after the Revolution. Spain did not relinquish its claims until 1798, and in 1810 the U.S. annexed West Florida from Spain, including what is now southern Mississippi.

Mississippi joined the Union on December 10, 1817 as the 20th state.