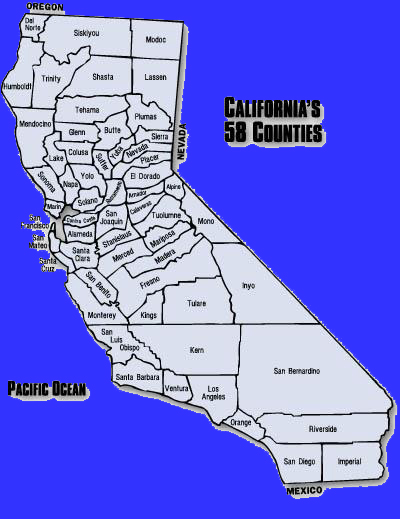 Although California was sighted by Spanish navigator Juan Rodriguez Cabrillo in 1542, its first Spanish mission (at San Diego) was not established until 1769.
California became a U. S. Territory in 1847 when Mexico surrendered it to John C. Fremont. On January 24, 1848, James W. Marshall discovered gold at Sutter's Mill, starting the California Gold Rush and bringing settlers to the area in large numbers.
California was admitted to the Union on September 9, 1850 as the 31st state.
The state now has over 32 million residents, making it the largest state in the Union in terms of population.